(View All Posts)
Blog
Pick me! Pick me!
Why should I win? Well a few reasons!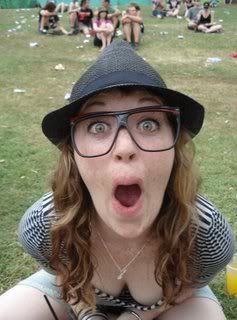 My insane love of and enthusiasm for music and festivals for one, secondly my experience working in a live music venue mingling with the likes of Operator Please, Yves Klein Blue and the Dukes of Windsor in their early days. Throw in to the mix my technological and social media capabilities (yes, total tech geek), love of the night (it's 2am while I'm writing this!) and you have yourself a winner!
I went to my first festival and 17 (Livid, Brisbane) and had the time of my life; I not only saw my favourite band at the time (Unwritten Law), but met the bass player. I was high on life, and have been hooked ever since! I was lucky enough to see some German festivals from backstage last year and meet my biggest teenage crush - Dave Grohl (see my Hurricane blog)! After that I can most definitely handle chatting to any musicians with confidence!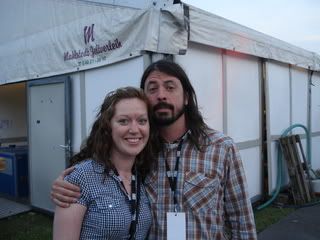 I can't imagine a better way to spend the months after I graduate from uni; the opportunity to go to all of these festivals is a total wet dream!
As I said I have experience with live music as I worked at The Chophouse (now unfortunately closed) on the Gold Coast. I set up and run a Myspace group & promoted gigs online and by making and distributing posters voluntarily. I also became the unofficial photographer; you'd never see me without a camera in my hands!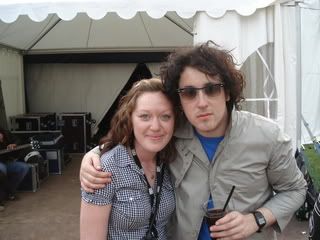 Matthew of the Wombats
I'm doing marketing at uni and am really interested in social media marketing - I run my work's Facebook and Twitter pages and have just started a blog as well. I constantly document myeveryday life through photographs uploaded to Facebook and Twitter and share every weird, kooky thing I find on the Internet. You can find me at www.twitter.com/jennaeloise and www.myspace.com/unwritten_chick as well as my work's Twitter that I run at www.twitter.com/anacapri_verygc and Facebook here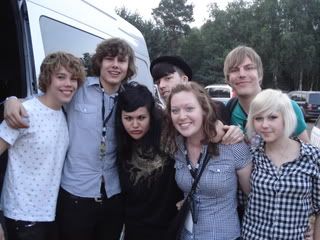 I really think I would be perfect for this position! Pick me! Pick me!